Keynote Speaker
---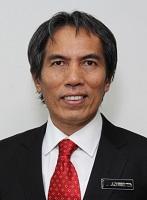 YBhg. Dato' Sr Dr. Azhari Bin Mohamed DMSM, AMN, PJK, FRISM CHAIRMAN
Director General of Survey & Mapping Malaysia
Dato' Sr Dr. Azhari bin Mohamed is currently the Director General of Survey and Mapping at the Department of Survey and Mapping Malaysia (JUPEM) in Kuala Lumpur. He had worked as a District Surveyor in Kelantan, Kedah and Perlis and had also served at the Geodetic Survey Division and Boundary Affairs Division. He graduated with an Honours B.Sc. in Surveying and Mapping Sciences from University of East London in 1984 and an M.Phil in GPS Geodesy from the University of Newcastle upon Tyne in 1995. In 2003, he obtained a PhD in Geomatic Engineering from the Universiti Teknologi Malaysia.
His current research interests include the study of the dynamics of the Earth as observed by space geodetic techniques, GPS time series for crustal deformation, sea level variation, Islamic astronomy and new moon observation. He is an author and co-author of over 50 technical papers and seven books on a variety of topics, notably in geodesy and Islamic astronomy. Currently he is the Vice President of the Royal Institution of Surveyors Malaysia (RISM), Chairman of the Geomatics and Land Surveying Division of RISM, Deputy President of the Malaysian Islamic Astronomical Society, the Secretary of the National Eclipse Trackers (ET) Team and a committee member of the Falak Expert Panel of JAKIM. In 2017, he was elected as Vice-Chair of Working Group 1 of Geodetic Reference Framework for Sustainable Development, United Nations Global Geospatial Information Management Asia Pacific (UN-GGIMAP).
He was an external examiner for two Master students and a co-supervisor of one successful PhD student. He is also a Fellow of the RISM, an Honorary Fellow of the International Institute of Utility Specialists (IIUS) in Hong Kong, a registered land surveyor and an Adjunct Professor at the Universiti Teknologi Malaysia (UTM). He has appeared on several TV programmes, including RTM1 Inovasi, Buletin Utama TV3, RTM1 Panorama, Journal Islam and Forum Perdana Hal Ehwal Islam as well as TV3 Selamat Pagi Malaysia and TV9 Nasi Lemak Kopi 'O'. In 2018, he was presented with the national Tokoh Maulidur Rasul Award by the Deputy Yang DiPertuan Agong Sultan Nazrin Muizzuddin Shah.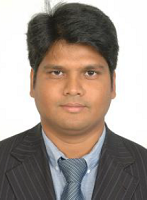 Biswajeet Pradhan, PhD
Distinguished Professor and Director
Centre for Advanced Modelling and Geospatial Information Systems (CAMGIS)
Faculty of Engineering & IT
University of Technology Sydney
Distinguished Professor Biswajeet Pradhan is an internationally established scientist in the field of Geospatial Information Systems (GIS), remote sensing and image processing, complex modelling/geo-computing, machine learning and soft-computing applications, natural hazards and environmental modelling and remote sensing of Earth observation. Currently, he is the Director of the Centre for Advanced Modelling and Geospatial Information Systems (CAMGIS) at the Faculty of Engineering and IT and a distinguished professor at the University of Technology, Sydney.


His award and achievement are as follow:
World's most Highly Cited researcher by Clarivate Analytics Report in 2018, 2017 and 2016 as one of the world's most influential mind.
World Class Professor by the Ministry of Research, Technology and Higher Education, Indonesia, 2018.
Recipient of Alexander von Humboldt Research Fellowship from Germany.
Received his habilitation in "Remote Sensing" from Dresden University of Technology, Germany in 2011.
"Ambassador Scientist" for Alexander Humboldt Foundation, Germany since February 2015
Received 55 awards since 2006 in recognition of his excellence in teaching, service and research. Few examples of awards include (1) Springer Best Proceedings Editor Award for the 1st Conference of the Arabian Journal of Geosciences (CAJG 2018), 12–15 November 2018, Hammamet, Tunisia; (2) Research Star Award by the Malaysian Ministry of Education (2017), (3) Excellent Researcher Award, University Putra Malaysia (2013), and several others.
Out of his more than 550 articles, more than 450 have been published in science citation index (SCI/SCIE) technical journals.
Written eight books and thirteen book chapters and his Google scholar profile can be seen at: https://scholar.google.com/citations?user=kuKwsCwAAAAJ
Completed 23 research projects amounting to USD 14 Million.
A member of many international professional bodies such as Committee of Space research (COSPAR), Senior Member of IEEE, United Nations Outer Space Research Programme (UNOOSA) and many more.
Regular reviewer for many international bodies such as European Science Foundation, Dutch Research Council, Austrian Science Foundation, Research Council UK (RCUK), Swiss National Science Foundation, Belgian Remote Sensing Program and many more.
Associate Editor and Editorial Member in more than 8 ISI journals.
Prof. Pradhan has developed a strong research national network internationally with organisations and universities in Malaysia, Germany, Norway, the Netherlands, Vietnam, Turkey, Thailand, South Korea, Mexico, Egypt, Canada, Iran, and Indonesia. Professor Pradhan has widely travelled abroad visiting more than 52 countries to present his research findings.