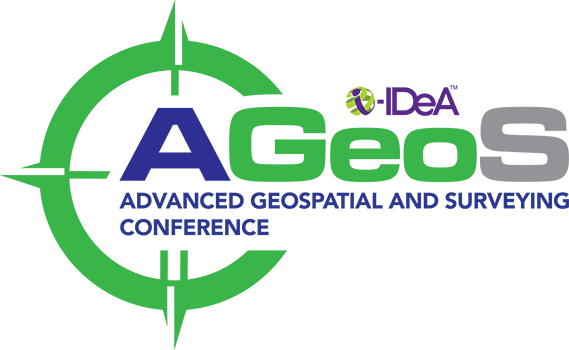 INTERNATIONAL SCIENCES, TECHNOLOGY & ENGINEERING CONFERENCE (ISTEC):
ADVANCED GEOSPATIAL AND SURVEYING (AGeoS) 2020
"Empowering Geospatial Surveying Towards the 5th Industrial Revolution"
Virtual Conference
Date: 7th October 2020
[!!!] Download the conference itinerary here.
[!!!] Download AGEOS E Program Book here.
[!!!] Award Poster Announcement Link.
Participants are eligible to collect 1 CPD points from the Land Surveyors Board (LJT)
Surveying and Geomatics/3D Cadastral, GPS and GNSS, Remote Sensing, Image Processing and Photogrammetry, LiDAR and Unmanned Aerial Vehicle (UAV), GIS (2D and 3D), Open Geo/Big Data, Land Administration Multi-Dimensional Modelling, Geo-Hazards/Landslides, Flood Modelling/Hydro-informatics, Hydrography and Oceanography, Standards and Spatial Data Infrastructure (SDI), Professional Education and Accreditation, Sustainable Environment, Signal Processing, Marine Cadastre
Announcement and Call for Papers
Authors are invited to submit complete, original and unpublished research papers to the International Sciences, Technology & Engineering Conference (ISTEC): Advanced Geospatial and Surveying (AGeoS) 2020 that will be attending by surveying practisers, academician and scientist to address their ideas on the geospatial technologies towards IR 5.0.
Important Date
| | |
| --- | --- |
| Extended Abstract (poster only) | 28 August 2020 |
| Full paper submission | 7 August 2020 |
| Acceptance notification | 15 August 2020 |
| Payment | 18 August 2020 |
| Camera-ready | 4 September 2020 |

All accepted papers will be published in a Peer-reviewed Journal selected by the organizer based on the topic suitability. List of some selected journal/proceeding are:
IOP Conference Series: Earth and Environmental Science
Journal (BEJ) (e-ISSN: 2637-0395, MYCITE)
Malaysian Journal of Remote Sensing and GIS (MJRSGIS) (ISSN: 1511-7049)
Organized by:
 
Media Partner:
 
 
   
 
Strategic Partner:  
Sponsor: